Bolt Launches New Locks That Use Your Ignition Key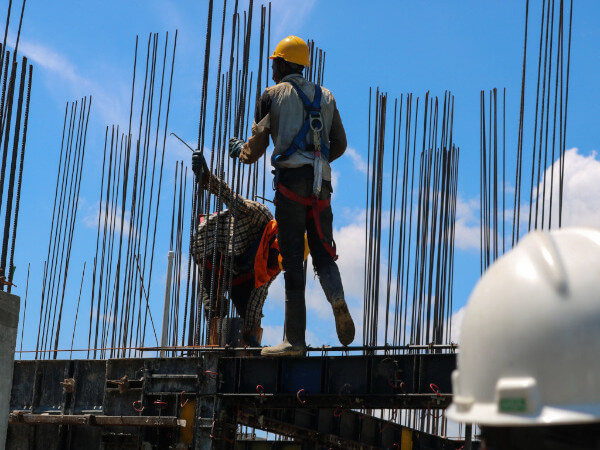 Tools, trailers, receivers and ball mounts are some of the most frequently stolen items around jobsites. Bolt Lock has solutions for all of them without loading up your key ring with a lot of jangling metal.
The company's One Key locks use specially built tumblers to memorize a vehicle's ignition key the first time it is inserted into the lock. One complete turn of the key moves the tumblers to fit that specific key, and from that point on, your ignition key will open that lock. Commercial fleets can make duplicates of the master ignition key if they have multiple drivers.
The One Key solution can be applied to numerous security needs.
Bolt's Stainless Steel Coupler Pin Lock fits couplers from ½-inch to 3 3/8 inches in 1/8-inch increments. The snug fit prevents movement and locks your trailer ball when hitched to a vehicle or makes the coupler unusable when off the vehicle. When your trailer is not hitched to a vehicle, the coupler pin lock secures the locking lever so it cannot be transferred to a different vehicle.
Another dual-purpose lock, the Bolt Receiver is designed to lock the ball mount receiver onto the vehicle's hitch. It comes in two sizes: ½-inch and 5/8 inches for Class 1 and 2 hitches and Class 3, 4 and 5 hitches, respectively. The receiver lock works by locking the ball mount to the receiver. When the ball mount is attached to the receiver hitch, the receiver lock is inserted and locked into place. This specific lock can be used whether or not your trailer is hitched to the vehicle. The receiver lock prevents the ball mount from being stolen from your vehicle as well as preventing the trailer itself from being stolen with the ball mount receiver.
The company's Off-Vehicle Coupler Lock was created to meet the demand for a lock to protect unattended trailers. The device serves as a visible theft deterrent when placed on the trailer's coupler and prevents your trailer from being stolen and secured to another vehicle.
Bolt also offers a cable lock that can secure generators, tools and accessories with a 6-foot-long, quarter-inch black vinyl coated coiled cable. And the Bolt Padlock can be used to secure an enclosed trailer door, lock a toolbox or a gate.
Did you miss our previous article…
https://www.jamesconstruction.net/?p=305