Used Truck Prices Skyrocket, But Will the Bubble Burst?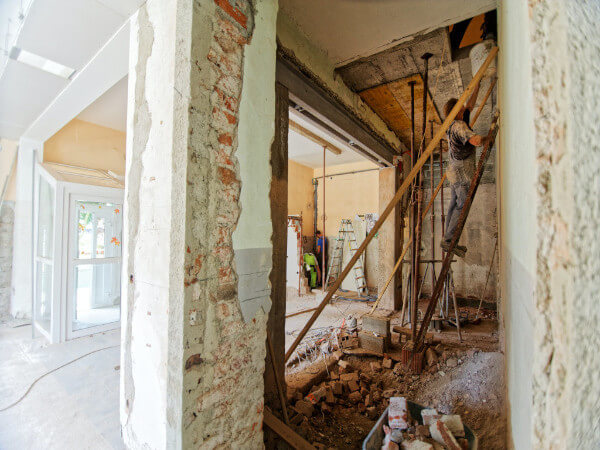 The Class 8 auction market heats up more each month, and retail selling prices continue to crush records as the industry stands at the confluence of a strong freight market, an inadequate supply of low- to average-mileage used trucks and a shortage of drivers.
J.D. Power Senior Analyst and Product Manager of Commercial Vehicles Chris Visser, a guest during FTR's ongoing virtual State of Equipment series, says "superheated rates" are keeping truck buyers energized. FTR forecasts rate increases to gradually relax and reach year-over-year parity starting in early 2022, while volume continues to grow into 2023. "In this market, we're never going to have enough drivers to move the amount of freight that we have," he says. "We're really in a severe shortage of new trucks."
The four-year truck trade cycle has been alive and well, Visser said, adding that 489,100 orders for trucks have been placed in the last 12 months with a bump in August due to the opening of model year 2023 build slots. However, OEMs have tamped down some of the enthusiasm as uncertainty surrounds the number of trucks they can build due to shortages of various components and workforce challenges. 
Based on the number of trucks bought in model years prior, the supply of trades was naturally set to increase by roughly 20% in 2022, but Visser says the new-truck shortage will delay that increase.
Model years 2015 and 2016 are the most common trucks on the auction market, Visser notes, adding that if you can find three- or four-year-old trucks at auction, be ready to pay upwards of $100,000 for them.
"2019s are three years old, and those trucks are selling for well over $100,000 on the retail market," Visser says, "and they're being snapped up."
Year-over-year auction pricing has increased more quickly and steeply than retail, as a lack of inventory is currently limiting sales.
"Dealers would sell more trucks if they had more trucks to sell," Visser says. 
An increasing number of fleets are bypassing dealers and auctions to dispose of late-model trucks because they're so easy to sell. Visser adds the overall truck shortage has also pushed more fleets to the auction market as buyers, pitting them head-to-head against dealers and wholesalers on the auction floor and further driving up prices. 
"When there's no bargain price equipment that's unwanted, (trucking) business is tough," Visser says. "It's getting more and more difficult for an owner-operator to purchase a used truck."
Trucks 4 to 6 years old brought 86.5% more money at auction from January to July this year compared to the same period in 2020. Monthly appreciation has averaged roughly 4.8% in 2021.
Retail pricing is now at a post-Great Recession high with monthly appreciation of 3- to 5-year-old trucks averaging 1.8% per month across-the-board and increasing to 5.3% for trucks with fewer than 500,000 miles.
Visser says J.D. Power's 48-month residual forecasts will likely be adjusted upward due to lower than predicted build rate of model year 2022 and 2023 trucks. While there's no change in sight for current conditions, he said pricing will eventually pull back. 
The used truck market will turn fairly quickly when new truck production returns to normal, parts shortages end and fleets start remarketing more trades through auctions, leaving the number of trucks on the ground and negative equity as concerns when supply returns to trend, Visser said. 
"I won't say the bubble bursts," he says, "but eventually pricing will return closer to trend as the availability of new trucks increases and economic factors work themselves out of the economy." 
Fuel-saving equipment
Fuel-friendly specs 6x2s, wide-base wheels and aerodynamic equipment are hitting the used market in higher numbers, "and they do take a fairly substantial hit on the used side," Visser says of used truck buyers typically seeking a dual rear-wheel, 6X4 configuration. 
Wheel covers and chassis fairings, Visser says, also "tend to be one more piece of equipment that break and tend to wear out."
A full set of aluminum wheels, Visser says, is adding upwards of $2,000 over steel. 
The market is also warming up to automated manual transmissions (AMTs). Visser said most of the used truck market currently "wants" an AMT, adding that AMTs are now commanding a $2,000 to $3,000 price premium compared to a comparable manual transmission.
Historically, AMTs have been a pricing deduct compared to manuals, but that dynamic only exists currently with buyers seeking an 18-speed manual. 
"Value enhancers are engine size and horsepower," Visser says, adding that buyers still put a premium on 500-plus-horsepower engines. Other possible equipment on used models include:
Electronic Driver Assist Systems The 2018 model was the first year of widespread installation for Advanced Driver Assistance Systems, and while fleets want this technology on new trucks for safety and insurance savings, individual used buyers often need to be educated on how they work and their benefits. 
Gliders Gliders are commanding roughly a 20% premium compared to a factory original unit, applies-to-apples, Visser says, because they are in very limited supply and almost none are entering the market. "That will continue to be the case for the foreseeable future," he says. 
Completed glider builds – Glider builds equipped with refurbished engines and transmissions in new truck bodies and chassis became popular among owner-operators and small fleets as an alternative to buying new in the wake of tightening federal emissions regulations that took effect in 2008 and 2011. 
But the U.S. Environmental Protection Agency crippled the glider industry with its Phase II emission regulations, sending independent shops that produced most of the kits retreating to repair/replacement when OEMs stopped selling chassis for gliders or selling gliders themselves. 
Did you miss our previous article…
https://www.jamesconstruction.net/?p=263